What is a Certified Master Inspector?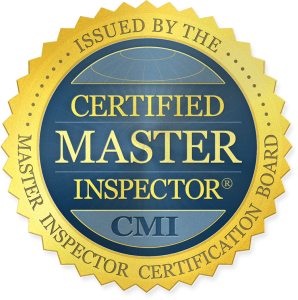 What is a Certified Master Inspector?  It is an inspector that has performed more than 1000 fee paid inspections.  I estimate that we have performed around 4000 fee paid inspections since 2000.  That is a lot of crawlspaces and attics to crawl through!  A CMI must also adhere to continuing education requirements.  This means that a CMI is constantly learning and not just relying on what was taught in a one week class.  We have a great resource that allows us to to take classes and learn how to improve upon what we are already doing.  A CMI must also agree to submit to periodic background checks.  You want a trustworthy inspector right?
I am proud to say that I earned this designation through years of hard work and patience.  Trust a CMI with your most important purchase. Trustworthy and proven.